Add Engaging Animated Moving Text to Videos for Android and iPhone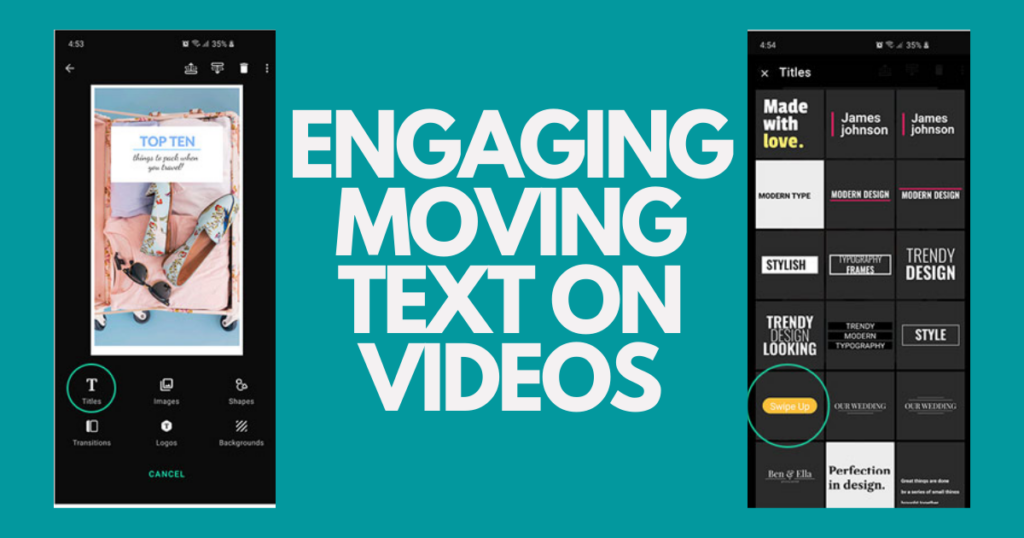 4.48 billion people globally consume social media. Almost 80% of social media is consumed on mobile phones. These stats mean, more than 3.5 billion people use mobile devices to access social media. What does this mean? Opportunities. Businesses and influencers can finally access billions of people and make them aware of their products, business, latest trends, services, and more. Interestingly, the majority of the content consumed is in the form of engaging animated moving text to videos shorts.
With increasing business competition, businesses and individuals are coming with more and more creative ways to engage people online. How to make people click ads? How to catch their attention? target their desires and insecurities? use colors to visually please them so they'd want more? to create engaging video shorts to keep people updated and engaged? All this is possible in the blink of an eye.
Why Should You Choose Animated Video Shorts?
We all know how social media has deeply embedded itself in our lives and made us impatient by offering everything quickly. People hate long videos. Especially, if you are branding through social media, the videos need to be short, crispy, and engaging. This is the only way to catch the user's attention.
Now if you are intelligent enough, you'd know right away that directing and producing high-grade video shorts for promotional purposes is just too expensive. This is where the 'animated' video shorts come in. You don't have to hire actors, voice-over artists, cameramen and buy expensive equipment. All you need is great software such as Pinreel and a little bit of knowledge about the tool. That is it, you are good to enter the race!
Since most of the data is consumed on phones, it has to be targeted that way. All the aspect ratios, color schemes, color grading, and element placement should keep a smartphone user in mind.
With increasing competition, you need to be first, and to be first, you need to be fast. How can you put engaging video shorts out there in the minimum amount of time? With the help of tools!
Quickly Create Video Content for Smartphones
There are tons of apps on the app stores that let you create video shorts quickly. Every app offers something good. While some make it easier for you to cut, combine and split videos and add quick music, others provide a huge library of graphics to choose from. You have to know for yourself what you want.
Most businesses out there are best served through graphics arts. They use animated and funky texts with digitally animated backgrounds to update their customers about their latest sales, upcoming deals and products, launch events, and more. All these requirements mean planning a video, choosing relevant animated graphics, coming up with a related font style for text that goes with the promotional video, and then hiring a graphic designer to create everything. Then lastly, a video editor puts everything in place. Yes, you guessed it right, it takes tons of time, effort, and money: something that new startups don't have in abundance.
The fastest and the most effective way to create promotional video shorts with moving and engaging text is to use Pinreel. It is the best app in the market for a number of reasons. Many brands have been reported to use Pinreel to upload content on a daily basis.
The Edge You Get with Pinreel
Pinreel is a leading video editing app. In fact, it's more than just 'editing'. It is a creative place where people can get creative and come up with ideas never explored before and that is no joke. This tool has everything from video splitting, crop, cut, music, sound editing, and overlays that are available in any good video editing app. But that's not it, you will get countless customizable templates that you can use with one click and edit to suit your own need. Your content is ready in minutes!
Pinreel has everything organized. What is your use? Do you want to update customers about a sale? A product? A discount offer? A limited-time coupon? Market your upcoming product? Add a swipe-up link to your latest podcast? Notify people about your latest Youtube video? Promote the latest dish at your restaurant? Create an intro for your phone-based content? Just name your requirement and Pinreel is already sitting there with everything you need, PRE-MADE. Thanks to its unlimited library of templates.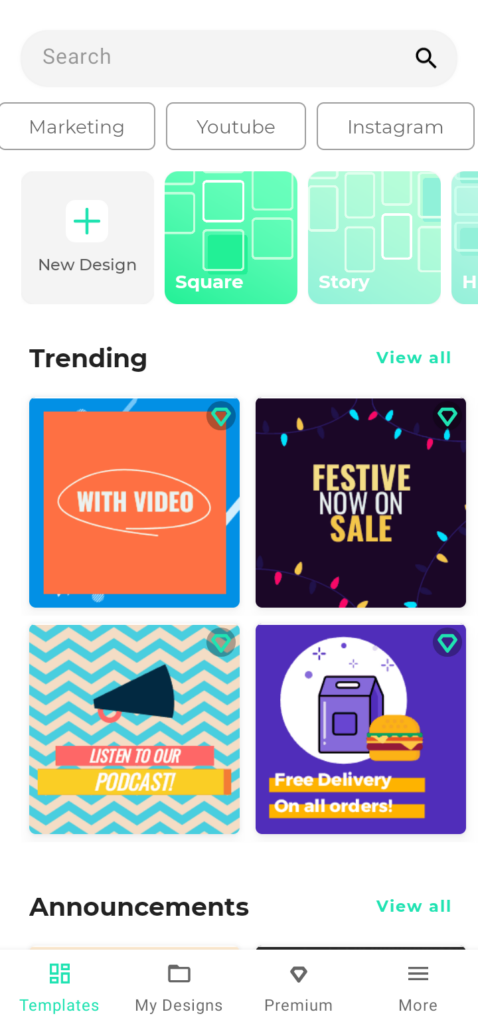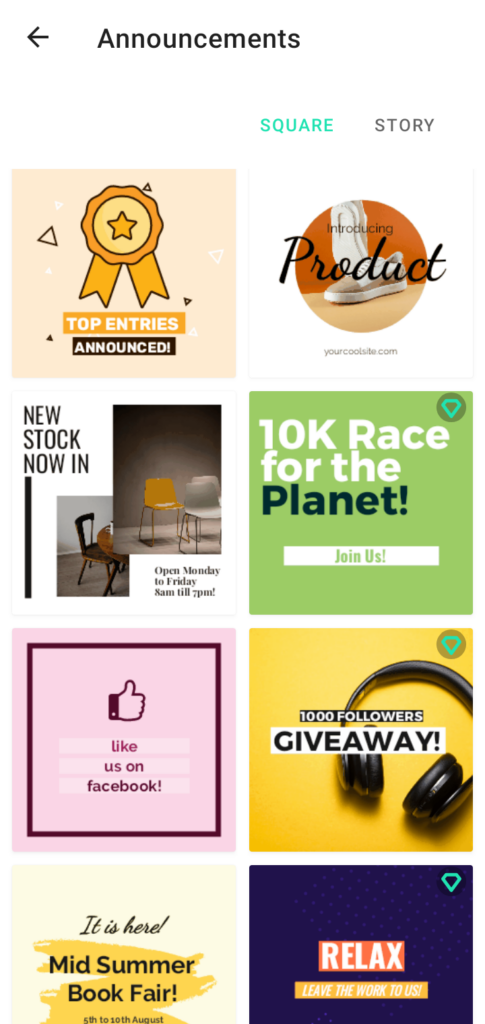 2. Engaging Animated Content For All Sizes
If you have just discovered the right template for your use, you aren't confined to the boundaries of size. Pinreel provides template options for all types of screen sizes. Whether it's an Instagram story, Twitter, Instagram or Facebook post, or even a widescreen Youtube Into, Pinreel will adjust everything for you in that layout. There are just tons of options to choose from.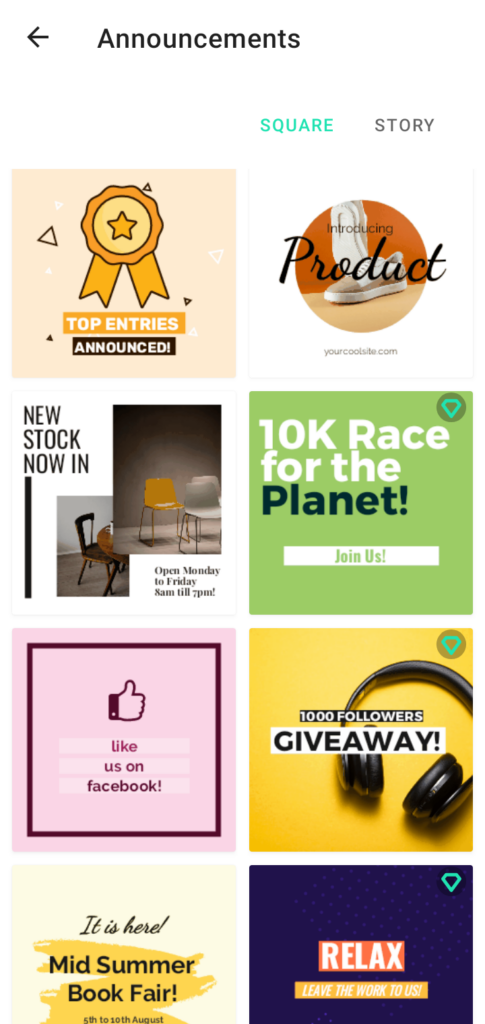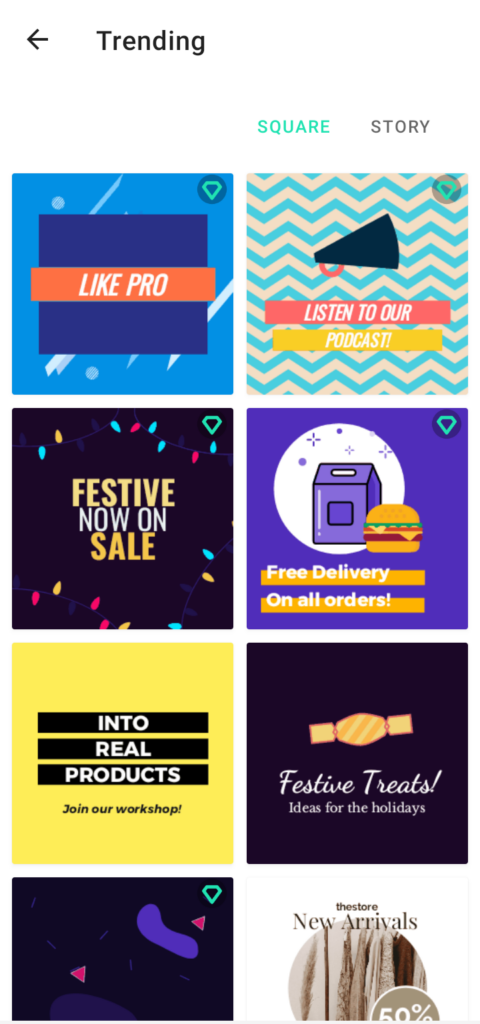 When you are done choosing a template, you have done 80% of the work because all those engaging template options make it harder to decide. You can click on it and edit all the elements that it has. Add your logo, edit the text, change the color palette, add more elements and pictures, and much more. All the professional editing power is packed in one organized place. Just click on the text and decide the font style, the animation, color, and even the background options.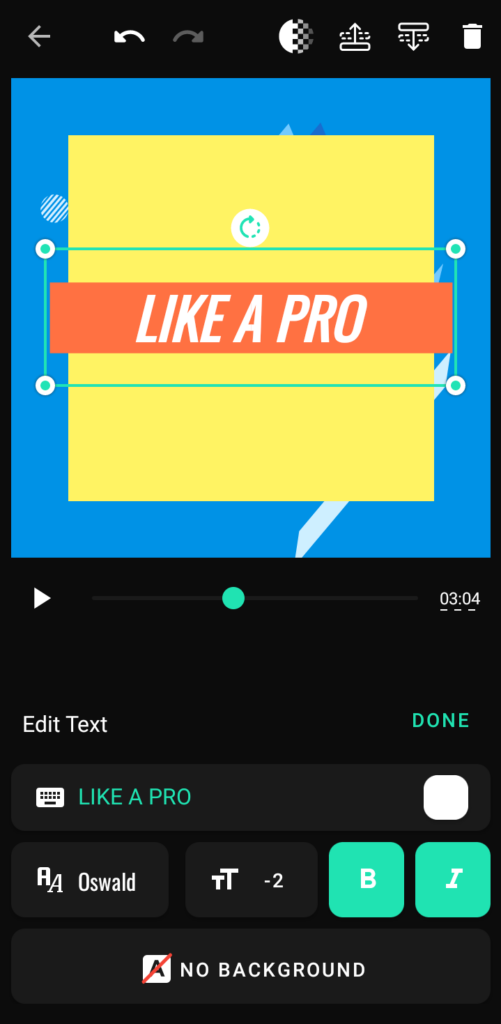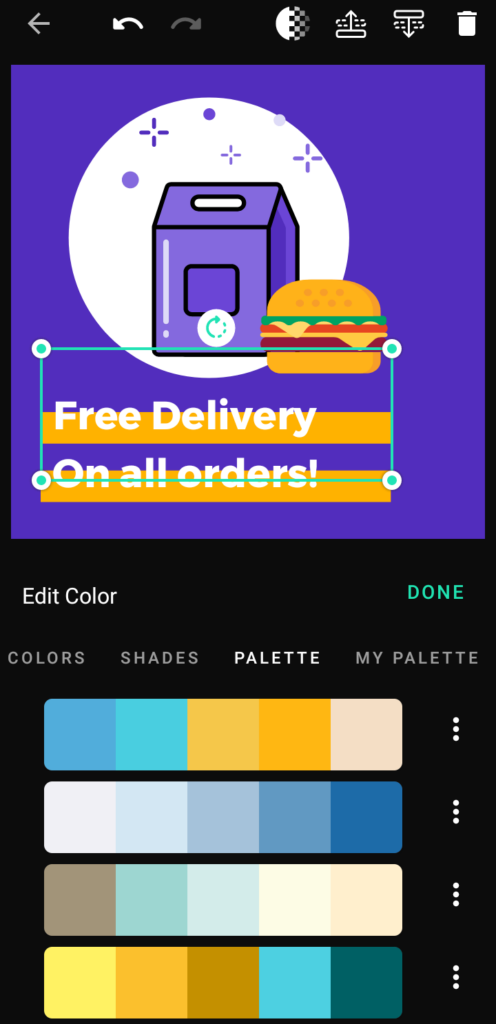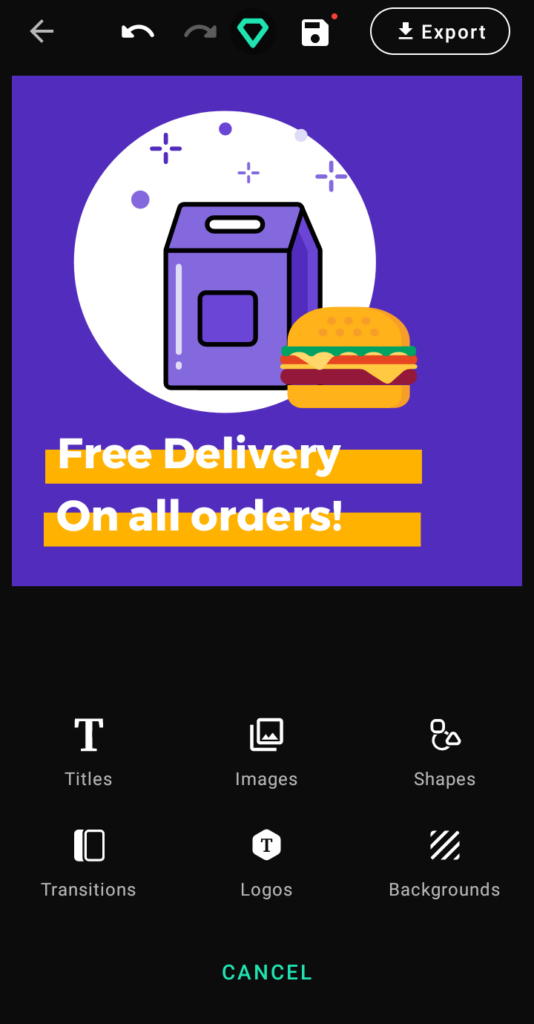 4. Easy One-Tap Editing
Since the whole point of using an app like Pinreel is to get rid of all the costs of hiring a professional, the app should be easy to use, right? Thankfully, Pinreel offers one-tap editing. One tap to get right into the template. One tap to edit the text, one tap to change the background, one tap to change color and so much more. Almost anyone in the world can use Pinreel and make better content than a professional video editor in no time. This is what makes businesses choose Pinreel.
It doesn't matter if you are using an iPhone or Android, Pinreel is available everywhere for everyone. Get your hands on this app and you can produce and roll out more content every day that is engaging to watch. Moving and engaging texts on videos will help you catch the attention and increase engagement.

Download the Pinreel App Now!