WOW Your Customers with Animated Videos for Smartphones
It's so easy to get famous online these days. In a world of countless communities of billions of people online, you have a good chance of getting discovered. Recently, the Covid-19 pandemic has boosted everything and has produced many new influencers and businesses. In the pandemic, the majority of businesses went online to sell everything to people working and sitting in their homes. Online marketing and E-commerce became one of the highest-selling industries last year. All the entrepreneurs and industries instantly felt the need to boost their online marketing. In search of the perfect way to market their products and services to people at home, animated videos were discovered. This article covers everything you need to WOW your customers with animated videos for smartphones.
Animated Videos: A Safe Haven
Animated videos proved to be a safe haven for all businesses. It helps them elevate their new startups to new heights. Content is the backbone for any industry it attracts, inspires, motivates your customers. Animated videos are a new addition to the content industry and have completely revolutionized the content creation industry. In the quest to find a more engaging and faster way to engage people online and wow them, animated videos became the first-hand choice for content creators and marketers.
Animated videos can just help you bring innovation to the representation of your ideas which will appeal to a larger audience, bring emotions to your content, help you stand out amongst your competitors and allow more interactions and conversions.
They have made everything faster and easier. Especially with the surge in social media usage in wake of covid, there has been a significant increase in content being uploaded to social media. Not only do bloggers use it to add a nice touch to their posts and reels, or online sellers to advertise their products, or NGOs to promote their mottos and expand their reach to a wider audience, or societies to keep their members in touch and energised but also animations and short videos have now become the part of random students of people just maintaining their socials accounts for fun or socializing.
Pinreel: Lifesaver
So, how do you create animated videos on smartphones that will truly WOW your customers? If you want short, unique, attractive videos for your social media and marketing, the best solution for you is Pinreel. Here's why!
Whether it's an announcement or update, Pinreel helps you create the best short editable videos. Content creators and marketers seem to make the best use of this tool to create quick engaging content to keep their audience up-to-date.
The Blessing of Pre-built Templates
Pinreel has a separate category for templates and animations for blog posts as pinreel completely understands the need and requirements of its users and supports them in the best way possible. You can opt out of any of your choices and there is the option of editing it accordingly, resulting in a unique output.
Use Stunning Logo Animations
Logo animation is also another category allowing you to represent your brand in the best way possible. You can create so many different animations and designs with your logo on an announcement or discount video. Logo animation makes everything look professional and Pinreel realizes that!
Create Memorable Shorts for Important Events
Another amazing part of this app is events. Now, you can surprise your friends with amazing cards and short clips on their birthdays, Christmas and New Year. More can be added by weddings, anniversaries, safe travel wishes and much more to make such little moments precious memories.
Video Intros for Youtube
Video intros are also available for youtube or official brand videos. The sale category has specialised templates for sale purposes. They make it easier for users to modify templates for promotions and sales.
Pinreel is very easy, quick, well organized and categorised. Any inexperienced person with no skills in design and video editing can use Pinreel. They can make expert and professional content on the go from their smartphones. It is also very economical. Even its free features provide enough to allow you to get to know it and familiarize yourself with its mechanism. Once you are hooked on Pinreel, you can upgrade to a premium package. It offers advanced features like unlimited unique templates, unlimited space etc. All this is available in a tiny budget that you can waste only on a single video if you hire a professional video editor to create just one video.
Quick Walkthrough of Pinreel
Here is a quick explanation of how quickly you can create videos with Pinreel.
First of all, choose a template of your choice depending on your content type. Just simply click on the template to enter editing mode and that's where the magic begins.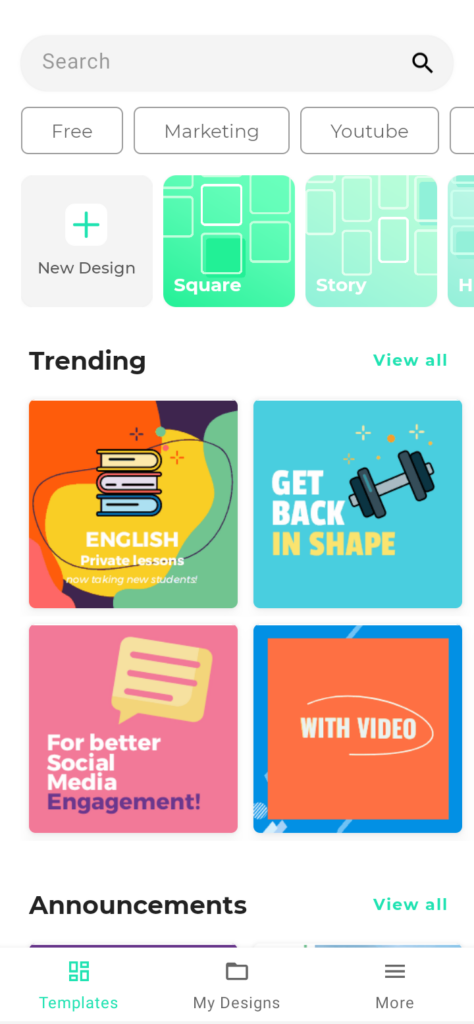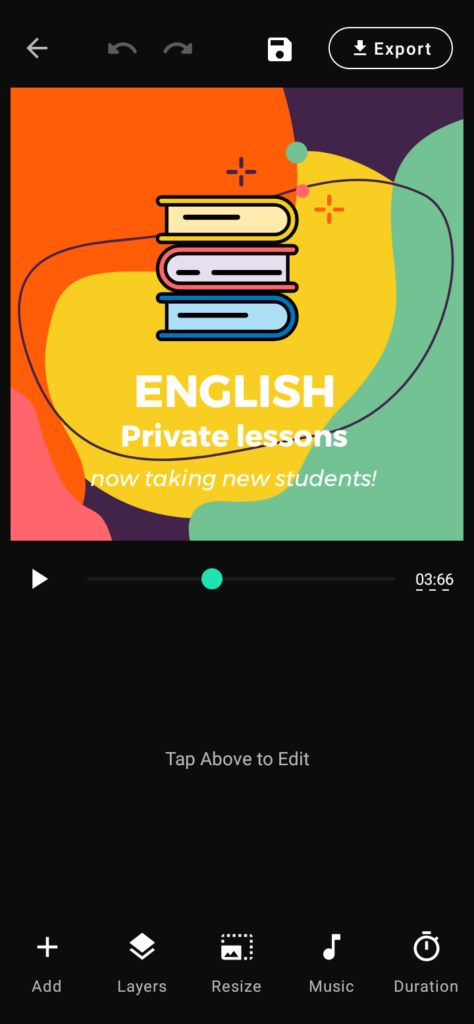 You have quick options on the go to quickly set some parameters. You have the option to add up layers, resize the video, add music, adjust the duration of the video on the main editing screen.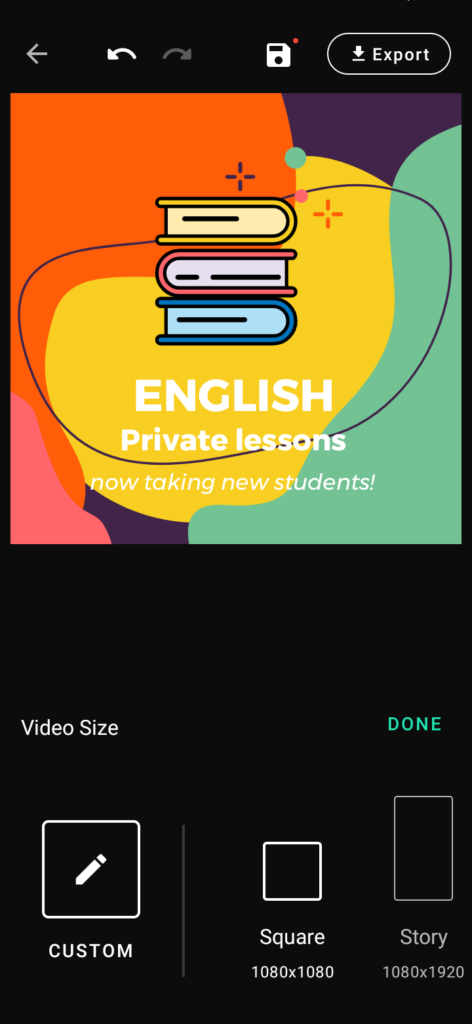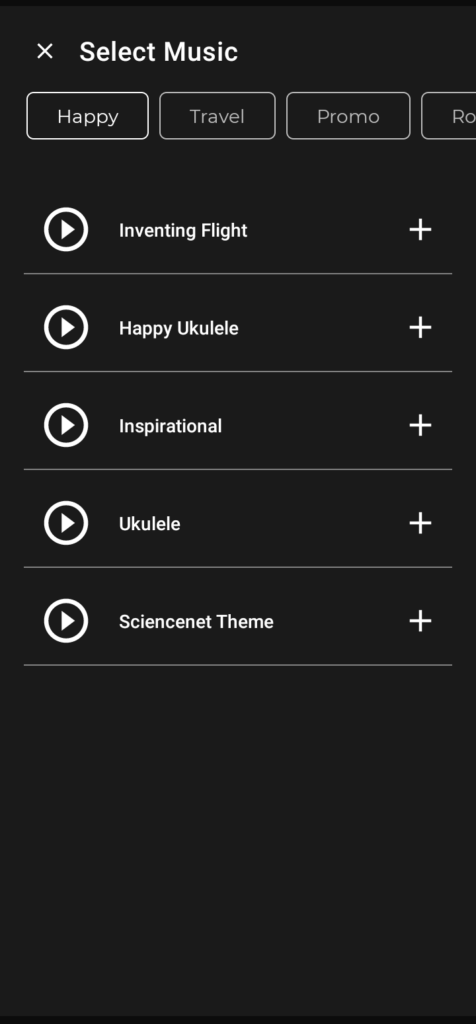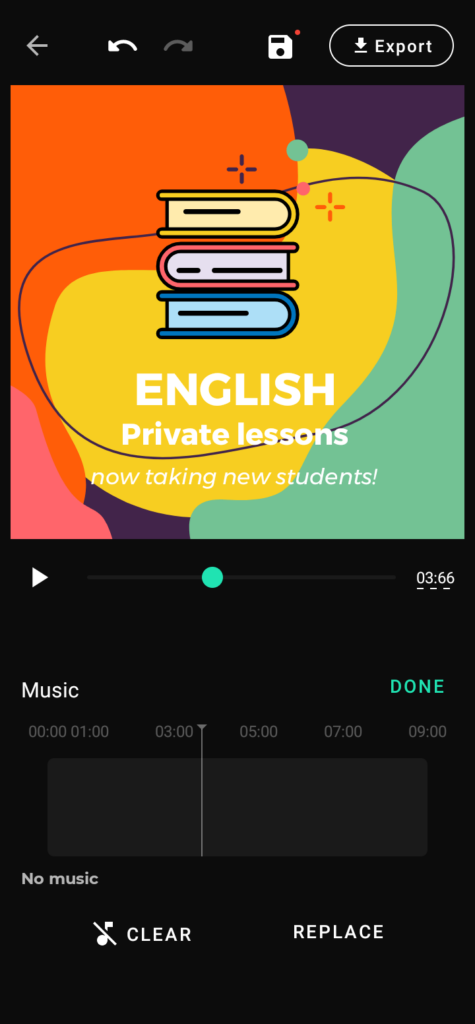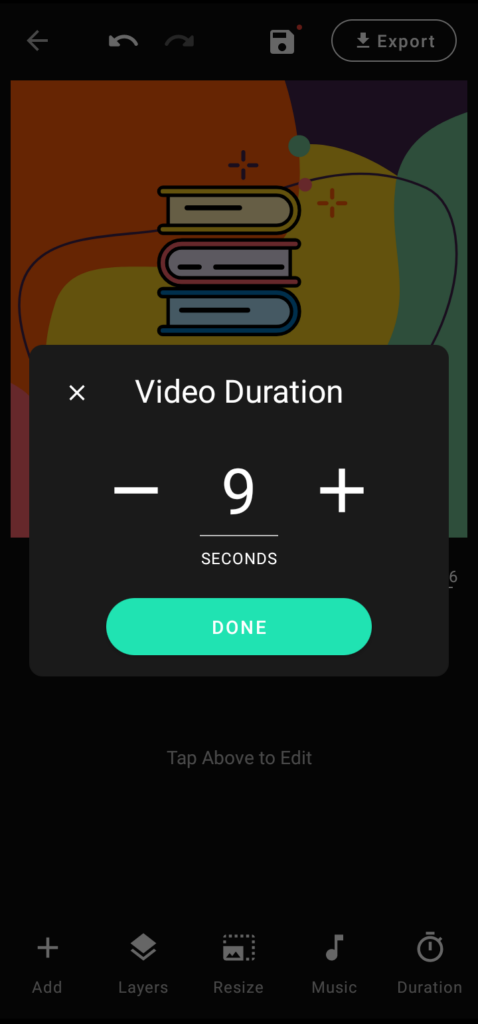 Furthermore, you can add new titles, images, shapes, transitions, logos etc to suit your needs. You can replace background or shapes depending on your brand identity and task requirement. Everything is smooth and quick.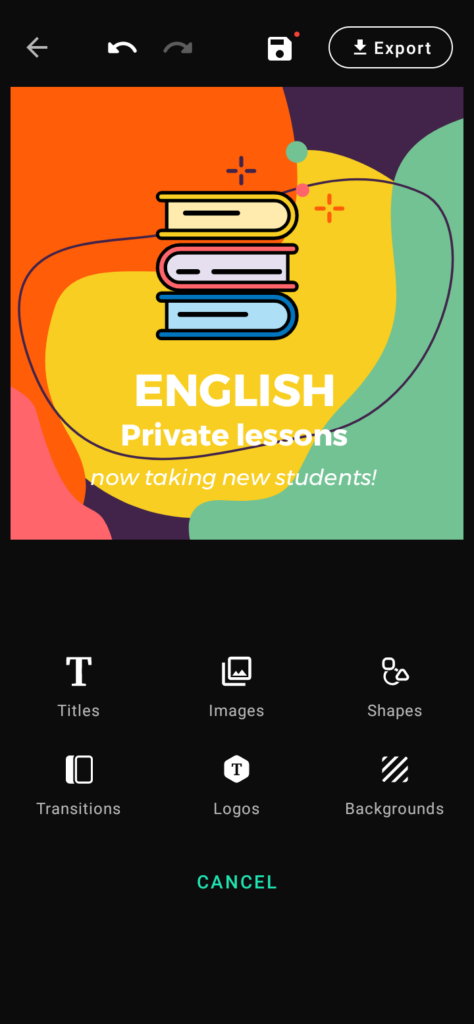 When you add an image and decide from tons of transitions and animations which looks good on your video, you can go further to flip, rotate, control the contrast, saturation and brightness of the image. You also have the option to add a cool filter to your video.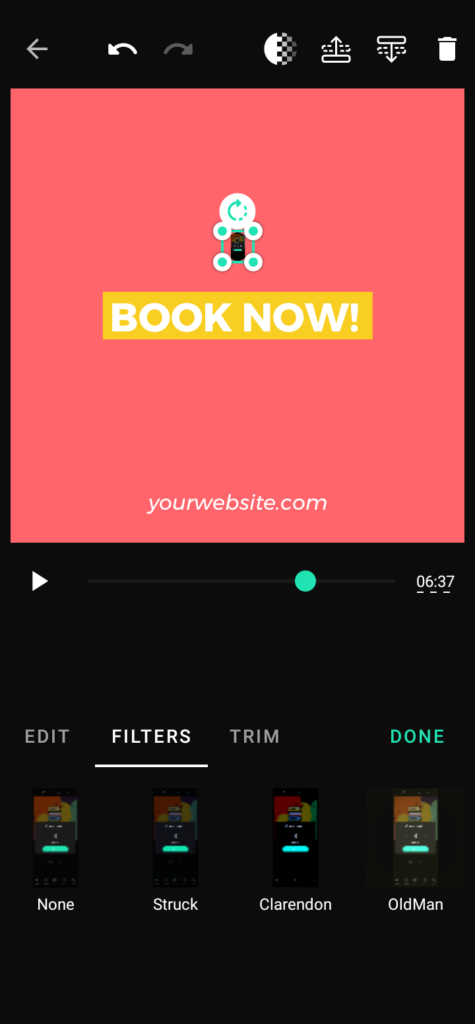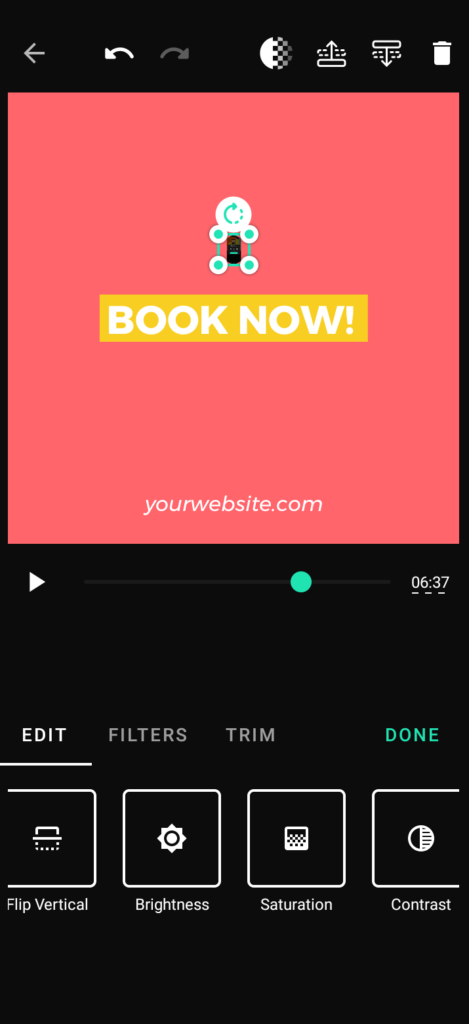 Editing the text, color, font style and animations is another great feature.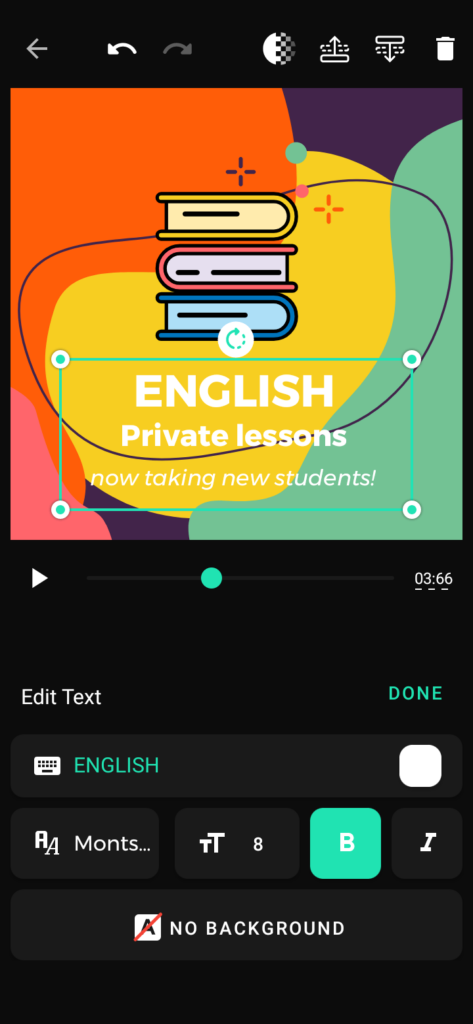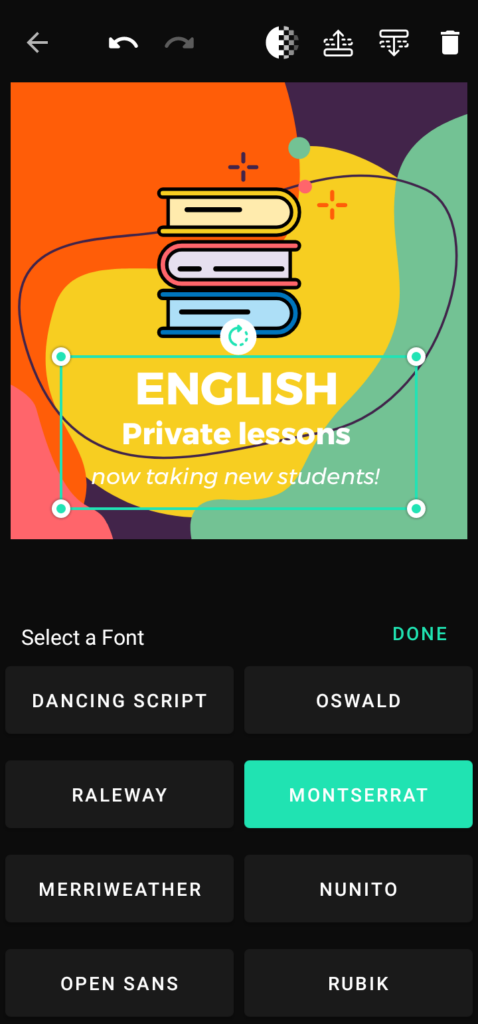 It is very exciting that a product is finally here that understands the client requirements and delivers up to the expectations. You save so much time by getting hooked onto one-tap editing features of Pinreel. The only place you'll waste your time is not being able to decide from a huge library of animations, transitions and templates because they are all exceptionally well-tailored and good.
So what are you waiting for? Download Pinreel now!